Jehovah Jireh, My Provider, how the provision of the Lord abounds! The cascading purple petunias, the mass of white wood asters, the crystal blue sky...beauty to inspire. A soaking rain, an overcast sky, a sabbath day...refreshment for the earth and soul. Chili in the crock-pot, a freezer full of food, and a stocked pantry...sustenance for the body.
Could I ask for anything more?
Many years ago, as a college freshman in the genetics lab of Dr. Wesley Kloos at NC State University, I was a humble lab technician making $4.25 per hour doing the work that only a freshman lab technician would be asked to do. One day, the voice of Dr. Kloos came from behind me, "What are you going to do after you graduate?" His question caught me off guard. "I don't know...I like plants," I replied. His next words have stuck with me to this day. "You can have all the hobbies you want but you need to make a living. You need to be able to support yourself." In the short term, plants were out...hobby or otherwise.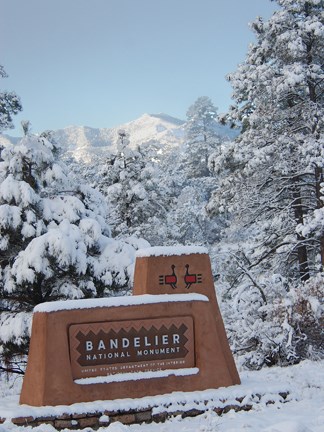 Looking back, I've realized two things. First, I probably could have made a living in plants– landscape designer, horticulturist, etc. Second, Dr. Kloos was only trying to help. I did need to be able to support myself and I also needed to get busy making that happen. Therefore, I majored in biology and got an internship at Bandelier National Monument in New Mexico working with plants...making $49.50 a week. Clearly, not enough to support myself. It was in Bandelier, at age 24, that the Lord Jesus's loving call got my attention, and I became a believer in Him. Bandelier was also the place where the next steps of my life were to be laid out. When the internship was complete, I pursued a Master's Degree in Education at George Washington University and became a teacher.

I have taught many ages in different environments. I taught science in an alternative high school, preschool through high school at my church, and 1st, 7th and 8th grade at Ambleside, McLean. God provided me with a plan to move forward in life and also with a way to support myself! My reply to Dr.Kloos, when he asked me what I wanted to do, remains with me.

At Ambleside, I am thankful that plants are a significant part of the week as we engage in nature study. Nature study provides an opportunity for intentional and focused observation, conversation and artistic representation of the world around us. Over my years of teaching, I have filled many journals of my own with these deliberate studies and have created my own self-prized Diary of an Edwardian Lady.

God, in His loving kindness, provided me an avenue to not only support myself, but the means to delight in plants as well! Thank the Lord that this delight is not only enriching to me, but provides me an opportunity to inspire and encourage others. Praise be to Him, Jehovah Jireh, My Provider!
Krise Nowak
Teacher, Ambleside McLean
Click here to read more articles from Flourish!